The post This Week In Running: December 31, 2018 appeared first on iRunFar.com.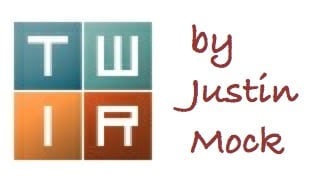 Happy New Year's Eve! Following a week's break to enjoy some holiday spirit–and because last weekend was really quiet on the worldwide racing front–we're back. This week, we offer a diversity of race results, from the hot sands of the Arabian Peninsula at the Al Marmoom Ultramarathon to the depths of Wisconsin's winter at the Tuscobia Winter Ultra. We also preview next weekend's competitive Bandera 100k in Texas. It's the last day of 2018, let's do this!
Races and Runs
Thanks to Kahtoola for sponsoring this edition of TWIR!
Across the Years
It's happening as we type, the 24-hour, 48-hour, 72-hour, and six-day events put on by Aravaipa Running in Arizona. The live-tracking page shows up-to-the-second stats for each of the races, but keep in mind that the 24-hour racers can start on one of six days, the 48-hour runners on one of five days, and the 72-hour racers on one of four days, so who is in the lead now can change as the event continues and new faces line up to race. Across the Years concludes on January 3rd.
Al Marmoom Ultramarathon
The United Arab Emirates's Al Marmoom Ultramarathon is a five-day, four-stage desert stage race totaling 270 kilometers (168 miles) in length. Earlier this year Magda Boulet won the Marathon des Sables race under a similar format, and she took this one in 37:27. Boulet was over 2.5 hours ahead of second place, though there were just four women's finishers. The men's winner was, predictably, Rachid El Morabity (Morocco) in 31:17. A perennial MdS winner, El Morabity's continued success on desert sand is no surprise. The race concluded on December 15. Full results.
The start of the 2018 Al Marmoom Ultramarathon in the United Arab Emirates. Photo: Dubai Sports Council
Tuscobia Winter Ultra
Heading now to winter at Wisconsin's Tuscobia Winter Ultra, the event hosts 80- and 160-mile races for runners, skiers, and bikers. While the event is still in progress as we write this article, it looks like Ellen Humbertson won the women's 80-mile footrace in 20:33 and Brian Corgard won the men's in 20:15. In the 160-mile footrace, Faye Norby won for the women in 60:18 and Artur Pich won for the men in 47:05. Live tracking.
Jupiter Ridge Sand Spur 50k/50 Miler
Down in the warmer environs of Florida, the second-year Jupiter Ridge Sand Spur 50k/50 Miler saw Yajaira Pluess win the women's 50k in 6:48, and Cole Bataille take it for the men in 4:42. In the 50 miler, Jessica Sheffield won for the women in 11:17 and Robert Plante was the men's winner in 9:55. Full results.
Boyer's Furnace 40 Miler
Put on by the good folks of the Virginia Happy Trails Running Club, the Boyer's Furnace 40 Miler fat-ass event makes a loop through the Massanutten Mountains. Kelly MacDonald was the women's winner in 7:56, and Christopher Moore led for the men in 7:07. Full results.
The HUFF 50k
In Indiana, The HUFF 50k serves as a winter, Midwestern barnburner. Becca Downs was the far-and-away women's winner in 4:05. Sam Skeels won a much closer men's race in 3:29. We hear that the course changed a little bit from previous years, but would love for a local to comment with the full details. Full results.
Becca Downs, the 2018 The HUFF 50k champion. Photo: The HUFF 50k
Sam Skeels, the 2018 The HUFF 50k champion. Photo: The HUFF 50k
Snowdrop Ultra 55 Hour
The Snowdrop Ultra 55 Hour is also in progress as of Sunday in Texas, and it will wrap up on Tuesday. The live tracker provides up-to-the-second updates.
Hong Kong Trail Championships
In Hong Kong, the Hong Kong Trail Championships took place on a 53k course with 2,900 meters (9,500 feet) of climbing. Women's winner Ying-Suet Leung finished in 6:32 and men's champion Ho-Chung Wong took 5:40 to complete the event. Full results.
Ying-Suet Leung (left) and Ho-Chung Wong, 2018 Hong Kong Trail Champions. Photo: Hong Kong Amateur Athletics Association
Other Trail and Ultra News
2019 IAU 50k World Championships
After a couple of years away, the IAU 50k World Championships looks to be a go for 2019. The race will be contested on September 1 in Romania. More information will come to the International Association of Ultrarunners website.
2019 U.S. Mountain Running Championships
A new race and new venue will host the 2019 U.S. Mountain Running Championships, though still in the northeast and still put on by the Acidotic Racing team. The top-four men and women at the September 29 Waterville Valley Mountain Race in New Hampshire will make the U.S. team to compete at the November 15 World Mountain Running Championships in Argentina. The exact course is still being set, but is expected to be a multi-loop circuit stretching to 10k in length. Full release.
Sandra Kiddy (1936-2018)
News of ultrarunning pioneer Sandra Kiddy's September 16, 2018 death has just now reached the ultrarunning community. Kiddy passed away at age 82, and she was the first female inductee into the American Ultrarunning Hall of Fame. She ran a number of American- and world-best times throughout the 1980s, while in her 40s, at distances from 50k up to 100 miles and was regarded as one of the sport's first female international stars.
Next Weekend – Bandera 100k – Bandera, Texas
The Bandera 100k is again part of the Golden Ticket Races with the top-two men and women earning an automatic entry to the Western States 100. This year's Bandera is one of the deepest in recent memory and with a lot of parity–both races are really wide open!
Women
Ladia Albertson-Junkans – 3rd 2018 Speedgoat 50k
Addie Bracy – 2nd 2018 Leadville Trail 100 Mile
Esther Erbe – 3rd 2018 Quad Rock 50 Mile
Colleen Jay – 6th 2018 Bandera 100k
Kaci Lickteig – 2nd 2018 JFK 50 Mile
Shandra Moore – 1st 2018 Brazos Bend 50 Mile
Paige Pattillo – 3rd 2018 White River 50 Mile
Brittany Peterson – 4th 2018 Transvulcania
Melanie Rabb – 1st 2018 Cactus Rose 50 Mile
Pam Smith – 1st 2018 Silver Falls 50k
Anne Wheatly – 2nd 2017 Tunnel Hill 100 Mile (16:06)
Men
Olin Berger – 1st 2017 White River 50 Mile
Matt Daniels – 1st 2018 Woodside Ramble 50k (3:18)
Ronnie Delzer – 1st 2018 Rocky Raccoon 100 Mile (14:52)
Chris Denucci – 1st 2018 Rio Del Lago 100 Mile
Tyler Green – 10th 2018 Lake Sonoma 50 Mile
Brett Hornig – 15th 2018 Bandera 100k
Ryan Kaiser – 2nd 2018 Leadville Trail 100 Mile
Cory Logsdon – 1st 2018 Hitchcock Experience 100 Mile
Oswaldo Lopez – 4th 2018 Badwater 135 Mile
Chris Mocko – 1st 2018 Pass Mountain 50k
Juan Moran – 2nd 2018 Black Canyon 100k
Ford Smith – 1st 2018 Run Rabbit Run 50 Mile
Matt Urbanski – 4th 2017 Javelina Jundred 100 Mile
Full entrant list.
Who are you looking at to earn those top-two places for the women and men at Bandera and therefore an entry into Western States?
Were you at any of the races covered in this edition of TWIR? If so, care to share some on-site color?
What other races took place over the holidays? Leave a comment to share details.
This Week In Running: December 31, 2018 by Justin Mock.
Source
https://www.irunfar.com/2018/12/this-week-in-running-december-31-2018.html