SALT LAKE CITY — As the novel coronavirus impacts more and more humans across the Wasatch Front, our animal friends are sometimes being lost in the shuffle.
But local animal shelters and welfare organizations say COVID-19 is beginning to affect them as well. Decreased adoptions and a growing need for foster homes, supplies and funds are threatening some shelters in the area, who fear they may reach maximum capacity even as their ability to care for animals decreases.
Stacey Frisk, director of the Cache Humane Society, said the organization received a rapid public response Thursday after posting on Facebook that it was low on surgical masks for spay and neuter procedures.
"Our distributors are currently on backorder," Frisk said Friday. "So we did reach out to the public, and we fortunately did receive quite a few donations. We're very grateful."
Frisk said she hopes families still feel comfortable adopting pets during this time, as the Cache Humane Society currently has 100 animals in its care. If nothing else, she said, the organization will need more foster homes.
"We haven't seen it yet," she said, "but we have heard from other shelters that they have families reaching out, seeking to surrender their pets because of concerns (about) their ability to provide care through this period."
At the Humane Society of Utah, Deann Shepherd said they're encouraging pet owners looking to rehome their animals to hold onto them for now, if possible.
"We want to look at nonessential surrenders being reduced," Shepherd said. "So if somebody wants to surrender their pet, but it's not an emergency situation and they can wait a couple weeks to make that appointment, that will help us to not bring in more animals since we tend to expect that maybe staffing will decrease."
The Humane Society of Utah — like the other organizations KSL.com spoke to Friday — is encouraging its employees to stay home if exhibiting symptoms.
Shepherd said pet owners should prepare contingencies for if they develop symptoms or have to be hospitalized. "If you have a family member or friend that can care for your pet if you are hospitalized," she said, "be prepared with that, with maybe extra crates and food and supplies for your pet, and make sure they have their ID tag and vaccinations up to date. We want to try to avoid those animals coming into our population. Because again, there's been no reported case of any transfer between human and dog. But they do say if you are sick … to reduce your exposure to people and pets."
She said the Humane Society anticipates it will need more foster homes and "on-call" fosters for incoming pets. Shepherd encouraged those interested to contact the organization and begin the application process.
As a nonprofit that maintains operations largely through donations, clinical services and adoption fees, Shepherd said the recent downturn in all three is the organization's "main concern." The Humane Society has canceled its upcoming events, as well, and has postponed a major annual fundraising gala.
"So we need monetary donations to help provide the care and the staffing to watch for (the animals)," she said.
On Friday, Salt Lake County Animal Services announced it will conduct business by appointment only for the time being. "We are limiting lobby access and reducing foot traffic as much as possible to reduce the possible spread of disease," its website reads.
Animal Services has canceled all events and on-site programs through April 8, as well; volunteers and community service workers will not be allowed in the building. "The pets at Animal Services are healthy and well cared for by staff at all times," their site says.
Meanwhile, the Best Friends Animal Society had a message for professionals who aren't going in to work right now.
"Working from home?" their post reads. "Foster a pet."
Best Friends has locations in Kanab and Salt Lake City.
So while most Utahns are rightly focused on themselves and their families, humans aren't the only species impacted by the disruption of COVID-19. Utah shelters encourage residents to consider adopting, fostering or donating during this time.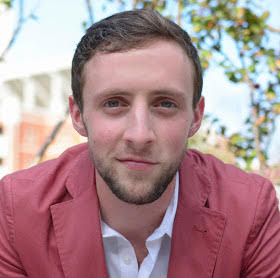 Graham Dudley
More stories you may be interested in
This content was originally published here.