SALT LAKE CITY — Salt Lake County officials addressed the media in front of the Sunday Anderson Westside Senior Center on Wednesday afternoon, discussing ways that younger Utahns can protect senior citizens in the county amid a recent spike in COVID-19 cases.
Mayor Jenny Wilson was joined at the conference by Gary Edwards, director of the Salt Lake County Health Department, and by Salt Lake County Aging & Adult Services director Paul Leggett. The conference came one day after Utah Gov. Gary Herbert announced a significant overhaul of the state's COVID-19 reporting and response, away from a color-coded assessment of counties' "risk levels" toward a "transmission index" that measures how the virus is spreading and impacting hospitals.
Salt Lake County is among those in the "high level of transmission" category.
"I appreciate the recognition," Wilson said of the changes, "that we have some challenges right now, statewide, around COVID-19 spread."
Wilson said hospitals are being strained by rising coronavirus case rates, and that she fears they could face a "pretty serious crisis."
"Our health care leaders are telling us what we already know, and we've seen on television," she said. "That their staff are tapped out, they're suffering, they're stressed, and they're tired."
Wilson said it's clear that "groups, and group gatherings of any form, should not continue."
"That means not inviting family over to the house on Sunday," she said. "It means fewer people over to dinner, and social distancing in those settings. … We need to each, individually, make wise choices, and it's all the more important with flu season."
Turning attention to seniors specifically, Wilson said 18% of locals in their 80s who catch the coronavirus are dying. "And that's not OK," she said. "We've got to do more to keep our seniors safe."
"We're not saying that we should be wearing a face covering in our home, when we're with our family," Edwards said, speaking on the current spike in COVID-19 transmissions being largely by Utahns who don't wear a mask or distance themselves around friends and family. But Utahns should distance themselves from family members who are sick and wear face coverings around people they don't live with, he said. "We let our guard down, and we're seeing spread as a result of that."
A virtual senior center
Leggett announced a "virtual senior center" program for older Salt Lake County residents. The virtual center aims to combat the loneliness and isolation that can sometimes harm seniors in the best of times and has become a bigger problem during the coronavirus pandemic.
The center will provide "activities, social engagement and support" to older adults while physical senior centers are closed. More information is available at slco.org/aging. Leggett said the county will be involved in the statewide Protecting High-Risk Populations Project, which allows the county to offer services outside of its normal scope. The goal is to help vulnerable populations, like the elderly, by finding ways for them to stay home when possible.
More information on the project is available statewide at 1-877-424-4840, or Salt Lake County residents can contact an outreach staff member at 385-468-3200.
Leggett encouraged Utahns to reach out to the older adults in their lives. "Give them a phone call, see how they're doing, make sure they have everything that they need," he said.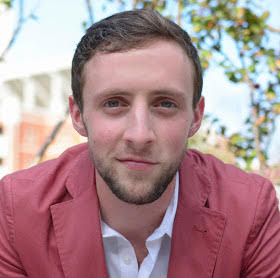 Graham Dudley
More stories you may be interested in
This content was originally published here.