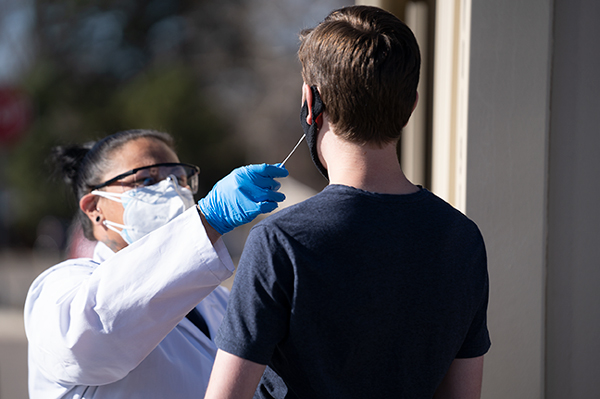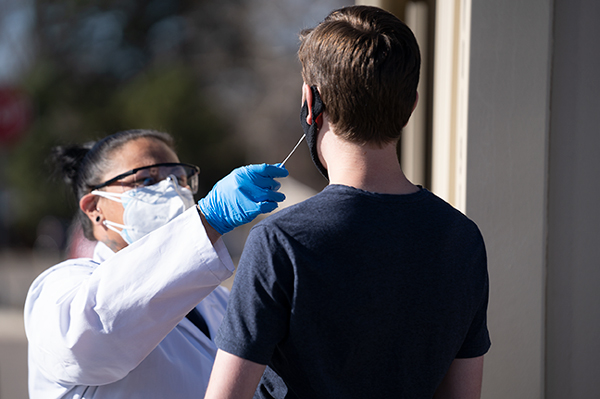 DENVER | The delta variant is still the most prevalent COVID-19 variant circulating in Colorado but that is expected to change over the next several weeks, Gov. Jared Polis said during a Tuesday press conference.
"Transmission of the omicron variant in Colorado is spreading," Polis said. "It is still not the predominant strain in Colorado, but based on what has occurred elsewhere we can expect omicron to increase as we see delta decreasing."
Currently, 1,030 people statewide are hospitalized with COVID-19, 860 of whom are not vaccinated. That number has fallen steadily in the past few weeks. Meanwhile, the rate of positive COVID-19 tests has risen over the past several days.
Polis said that despite interest in President Joe Biden's announcements that the administration would seek to provide half a billion free COVID at-home tests beginning next year, free at-home tests are available to Colorado residents now by
The tests can take several days to arrive by mail. Polis said those who need more rapid results, especially those experiencing symptoms, should seek out standard mobile COVID-19 tests sites. Information about a te.   
Polis once again encouraged people to get vaccinated if they have not already done so, as that is the best way to protect against the virus. 
He also encouraged people to get a booster shot, saying that it should not be considered a bonus dose but a vital add-on to the first two.
People who are fully vaccinated with a booster and 57 times less likely to die of COVID-19 than those who are unvaccinated, he said.
"Don't put off getting your third dose, it will provide significant protection against omicron," he said.
The Aurora Municipal Center is hosting a vaccine clinic from 9 a.m. to 6 p.m. Monday-Thursday and 9 a.m. to 7 p.m. Friday-Saturday in the southwest parking lot of 15151 E. Alameda Parkway. Information about other places to get vaccinated is available at .
This content was originally published here.