The first U.S. case of a new COVID-19 strain, thought to be more formidable than those previously identified, was detected in one member of the Colorado National Guard.
Health officials shared the update during a virtual press conference on Wednesday, after Colorado Governor Jared Polis confirmed the mutated infection was found in one of the state's residents.
Dr. Rachel Herlihy, the leading epidemiologist at Colorado's Department of Public Health and Environment, said the national guardsman was deployed to a nursing home near Denver on December 23. The facility was confronting an outbreak of COVID-19 cases at the time.
Herlihy additionally noted that a second national guardsman, deployed to the same facility, may have contracted a second case of the COVID-19 variant. This second case was not confirmed at the time of Wednesday's conference. Both guardsmen are self-isolating separately, and the individual whose variant infection is confirmed has only experienced moderate symptoms, according to the epidemiologist.
The variant COVID-19 strain, which authorities believe is more easily transmissible than other mutations, was originally found in the United Kingdom earlier this month. Its detection sounded global alarms, and prompted dozens of countries to impose strict travel regulations, or bans, that limited movement to and from the U.K.
British officials discovered a second variant present in two of the nation's residents last week. Matt Hancock, Britain's health secretary, said the latest mutation appeared to originate in South Africa, where both individuals who tested positive in the U.K. had recently visited. Hancock described the second variant as "highly concerning" during a briefing held to announce the news, and suggested it was the most contagious strain identified so far.
The initial mutation detected in Britain has also surfaced in Australia, Canada, France, Spain and Japan, alongside the U.S. On Tuesday, Dr. Atul Gawande, a member of the Biden-Harris transition team's COVID-19 Advisory Board, told CNN the variant strain "is almost certainly in multiple states," although only formally identified in Colorado.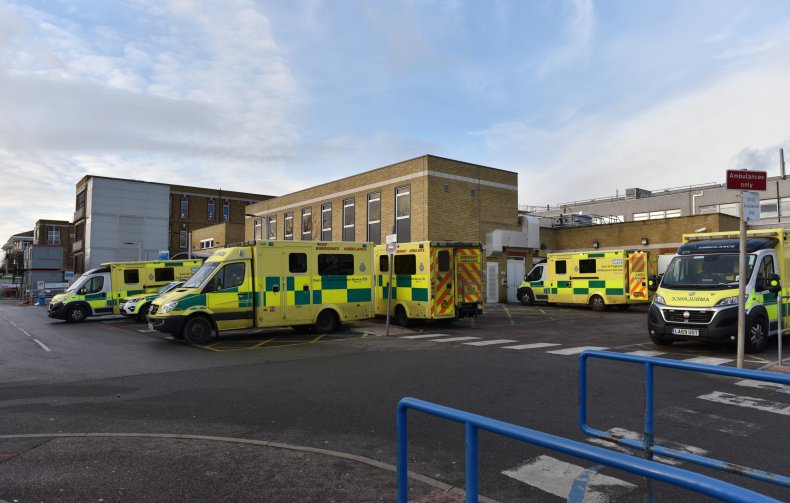 The national guardsman with a confirmed case of the mutated infection is a man in his 20s, according to a statement from Governor Polis' office. Neither he, nor the guardsman whose variant case is suspected, has traveled internationally in recent weeks.
Herlihy said Wednesday that state health authorities are pursuing an investigation into potential routes through which the Colorado cases emerged.
"We are currently investigating two possibilities for how these individuals may have acquired their infections. First, the national guard personnel could have acquired their infections while working at the Simla facility," she said, referencing the Good Samaritan Society nursing home where guardsmen were deployed. The facility is located in Simla, a town situated between Denver and Colorado Springs.
"Second, the personnel could have acquired their infection [sic] through other work or personal activities prior to arriving at the facility," Herlihy added.
More than 75 percent of the nursing home's staff and residents have tested positive for COVID-19, according to the epidemiologist. All 26 residents have contracted the disease, and four have died as a result. Herlihy said no cases of the variant COVID-19 strain were detected among the facility's staff or residents, although testing efforts are ongoing.
Newsweek reached out to the Colorado Department of Public Health and Environment for further comment but did not receive a reply in time for publication.
This story was updated at 2:19 p.m. ET with additional details and background information.
This content was originally published here.