iLearn Blended Learning Certification
The Fast Track Teacher Prep Program for Blended Learning is being offered for two summer sessions:
June 3rd – July 3rd  &  July 8th – August 8th
Three-week and four-week options – Visit Fast Track for more info.   ONLY $75/enrollment for 28 PD hours and $100/enrollment for 32 PD hours. Two graduate university credits can be earned from Univ Northern Colorado @ $65/credit.
Fast Track Program for registration and visit PD courses for other iLearn Courses.
You can access the demo student digital courses by using this login:
,
Username: dcwdemo
Password: DCW_001
Learning Forward Colorado
Learning Forward offers virtual professional learning events to "leverage the power of professional learning to affect positive and lasting change." Next up on June 4th,  Becoming a Learning System in Challenging Times.  Visit Colorado Learning Forward for info.
Live WebCams – Summer Learning
Share live WebCams with your students to observe and journal. Find connections and differences to their own environment and where they live. For options, peruse National Geographic's list at World Live Cams and at EarthCams
A New Way Forward Summit #2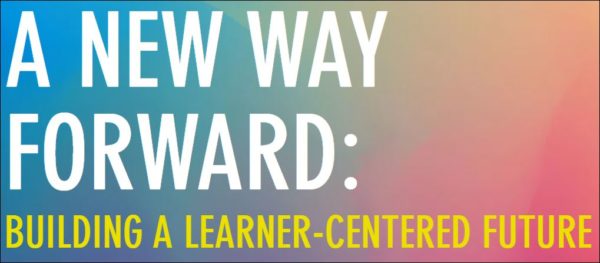 Create a Learner-Centered Future! A free virtual summit for educators, parents, and students who are ready to explore creating a Learner-Centered Future! Summit 1 features Katie Martin, student Maya Green, Yong Zhao, and Dr. Scott McLeod (CU-Denver). Recorded & on Demand! Summit 2, May 28th Register Now to receive the archived link!
Flipgrid Live
Join Flipgrid on June 29th, for their annual educator celebration and launch party. Flipgrid will unveil their "biggest Flipgrid updates", and "bring special guests, awards, and surprises to your home!" Register at FlipGrid Live
Learning Webinars EdWeb.Net
EdWeb.net is an award-winning professional learning network that provides free webinars and professional learning communities for educators! Take a look at the webinars coming up – from SEL at a Distance to Differentiating online at EdWeb Net. You can also access their archives by creating an account at EdWeb Archives.
Coming up on June 2nd, Social, Emotional, and Behavioral Supports
Teach & Connect Common Sense Education
Common Sense has put together a number of resources to "Help Families and Teachers Manage Distance Learning"
Wide Open School Get curated guides to help students learn and explore every day
New Video Series Episodes of Distance Learning with Common Sense explore strategies and best practices
Virtual Learning Tools Tools & tips to run an effective virtual classroom
InnEdCO Summer Series
Mark your calendars for a don't miss event! InnEdCO invites you to join the free community Summer Series, June 15th – 18th with .   Join your fellow colleagues from Colorado school districts to share experiences, learn, grow, and reflect on best practices.  Registration
CS Mines Scratch Meet-up
CS Mines is offering a free Scratch Meet-up via Zoom, May 28th, 3-5 pm. Featuring Laura Peters (Harvard ScratchEd team). Breakout sessions too! 10 Scratch Blocks Challenge, Video Sensing, and more! Zoom Link and PW  660904
SLJ Webcast On-Demand
This content was originally published here.