The Colorado State Shooting Association (CSSA) publicly celebrated a court ruling that struck down a gun control ordinance passed by Boulder city council one week before a mass shooting in the city.
The group is the official state association of the National Rifle Association (NRA) and issued a statement on Twitter early on Tuesday emphasizing the need to grieve for the deceased and saying now was not the time to discuss firearms reform.
CSSA warned against "emotional sensationalism" in reaction to the shootings at a Boulder grocery store that left 10 people dead, including a police officer.
Gun Control Advocates Say 'Enough Is Enough' Following Boulder Shooting
Read more
The statement began by mourning the loss of police officer Eric Talley, who was killed during the shooting, noting that the names of other victims are not yet known.
"[W]e must rally around those who are enduring the loss of those whom they knew, loved and cherished. We must not provide notoriety, fame, or press to a murderous monster."
"Do not speak the killer's name. Do no write the killer's name. Do not post the killer's name. This person deserves nothing to be remembered of him.
"There will be a time for debate on gun laws. There will be a time for a discussion on motives. There will be a time for a conversation on how this could have been prevented. But today is not the time. Today is the time for grieving and healing."
"Today is not a day to cloud our remembrance with the sort of emotional sensationalism that inevitably ends up being contradicted by the practical facts of keeping our communities safe," CSSA said.
Please see our statement on the horrible event that occurred in Boulder today. pic.twitter.com/jKnGoPgOL4
— Colorado State Shooting Association (@ShootingState)
On March 17, CSSA's Twitter account praised a "legal win" over the City of Boulder, sharing a link to the NRA Institute of Legal Action that explained a recent court ruling.
"He [the judge] ruled that the city of Boulder's ban on possessing and transferring commonly-possessed 'assault weapons' and ten-round magazines was pre-empted by state law and struck them down," the NRA-IL statement said.
The graphic below, provided by Statista, shows the number of mass shootings the U.S. has experienced since 2013.
The official NRA Twitter account also shared the ruling that threw out the two-year-old ban on AR-15 style weapons and high capacity magazines. The city's attorneys have not yet announced whether they will appeal. The NRA had not issued a statement on the Colorado shooting at the time of writing.
"This statement was written by someone who survived a school shooting," CSSA's Tuesday statement said. "Someone who has felt that fear. Someone who, along with all of CSSA, will oppose all gun-control measures as a proven mistaken way to attempt to prevent these shootings but knows that right now is the time to grieve and heal.
"When grief passes and the time comes for action, CSSA will be here to passionately advocate for those actions towards safer communities."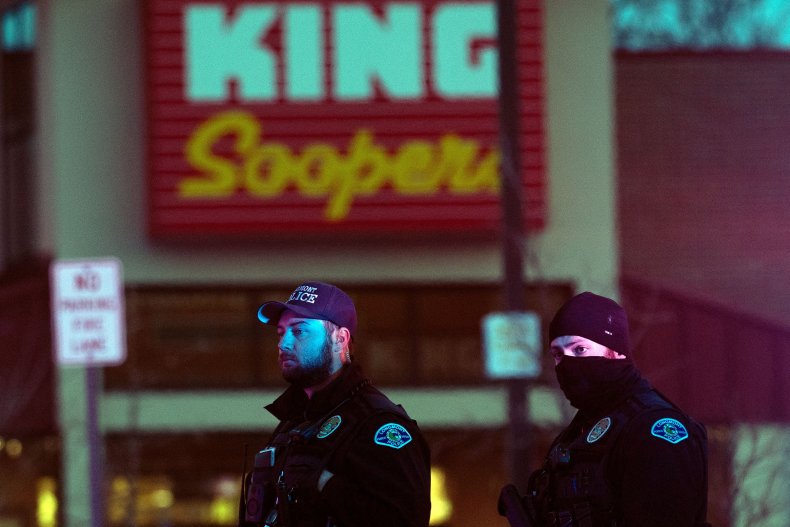 This content was originally published here.