A mother has died in a motorcycle crash in Colorado while she was taking part in a memorial ride for her son.
Diane Everett, 51, from Milliken, lost control of the 2012 Honda CBR motorcycle she was riding during the memorial ride southwest of Loveland on Saturday, according to The Coloradoan.
The outlet reported Diane had been riding westbound on Larimer County Road 12 when she lost control of the motorcycle while she tried to negotiate a curve.
When the motorcycle struck a culvert as it went into a ditch Everett was launched from the vehicle and was seriously injured, even though she was wearing a helmet.
Colorado State Patrol said its officers were alerted to the crash at around 12:30 p.m. and that a horse was also involved, according to The Coloradoan.
Diane's stepson, Joshua Everett, and his sister Amanda realized something terrible had happened during the event that had attracted more than 80 riders.
Joshua told the newspaper: "As we were getting closer, I could see bike parts and I think we both knew what happened. All I could think of was: 'Not again. I can't lose two of them.'"
Diane was transported to UCHealth Medical Center of the Rockies but died of her injuries after her arrival.
Joshua continued to tell The Coloradoan: "I think she was fighting at the scene to stay alive but at the same time I don't think she wanted to come back but instead felt my little brother's spirit and chose to be with him.
"Our mother was hurting after Michael died and we knew she was hurting, but she was so courageous that she didn't let on. I know my mom is happy and in a better place, no longer in pain."
According to a GoFundMe page seen by Newsweek, Michael Jr, 23, was killed in a motorcycle crash on April 5, 2021.
Jessica Fordham, Diane's daughter-in-law, said the mourning mother had wanted to ride Michael Jr's motorcycle in the celebration of his life.
In a post on the fundraising website, she added: "Tragically, during this ride, there was an accident. Diane needed to be with her son and God granted her that wish. While I am happy they are together again, we are left picking up the pieces.
"Words cannot describe what we are going through. Diane left behind her husband Mike, daughter Amanda, son Josh as well as grandchildren and family that will never be close to the same after this."
As of Tuesday morning, the fundraiser has been given more than $8,090 of its $15,000 goal.
May is motorcycle awareness month in the state, which is a campaign to help keep riders safe.
The Colorado Department of Transportation said 137 motorcyclists were killed on its roads, the highest since records began, and represents a 33 percent increase from 2019 where 103 motorcyclists were killed.
Newsweek has contacted the Colorado State Patrol and Fordham for comment.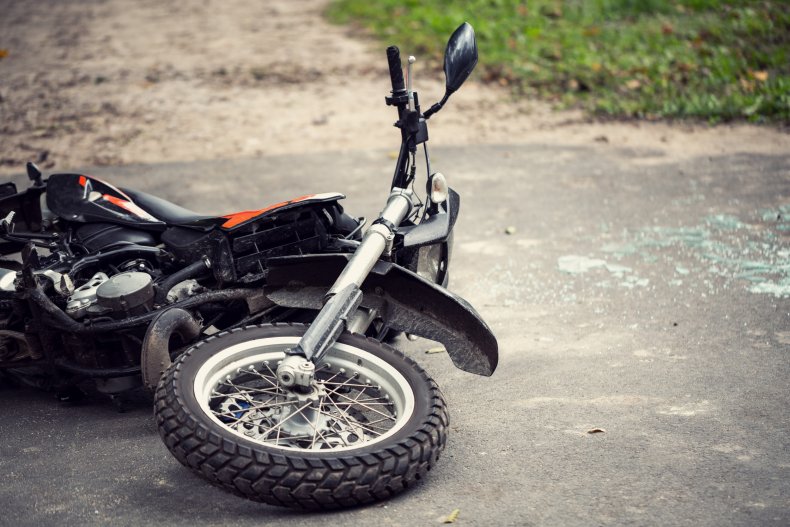 This content was originally published here.