Trucking news and briefs for Tuesday, Aug. 31, 2021:
Colorado chain law requirements begin Sept. 1
If you're planning to drive through Colorado over the next nine months, you are required by state law to have chains starting Wednesday, Sept. 1.
The law passed in 2019 requires that from Sept. 1 through May 31, all commercial vehicles traveling on state highways must carry sufficient chains to be in compliance with the Colorado chain law. The law specifically mentions I-70 between the Dotsero exit (mile marker 133) and the Morrison exit (mile marker 259), but the Colorado DOT says the law applies to all state highways.
"The legislation speaks to the I-70 corridor because it is a critical highway to keep open, and because the high number of spinouts and crashes that occur along this road between September and May," CDOT says.
The state's Commercial Motor Vehicle Chain Law requires all large vehicles to affix chains or alternate traction devices (ATDs) to all drive tires (up to four) in inclement weather. Even though it has "commercial" in the name, the requirement is based on the gross vehicle weight rating or gross combined weight rating for the vehicle, regardless of its use. Chains are not required on trailers.
The penalty for non-compliance with winter driving restrictions is up to $500 fine plus a $79 surcharge. If you are stuck and blocking any traveled portion of the roadway, the fine is $1,000 plus a $157 surcharge.
At a minimum, the CDOT will notify the public of the travel restriction with static and electronic variable message roadway signs. Additionally, CDOT may announce chain requirements on radio channels, the official CDOT travel website, a phone message system, email, text and other automated personal notification systems.
There are several locations where commercial vehicles can stop to chain up. They include:
New intermodal truck terminal in New Orleans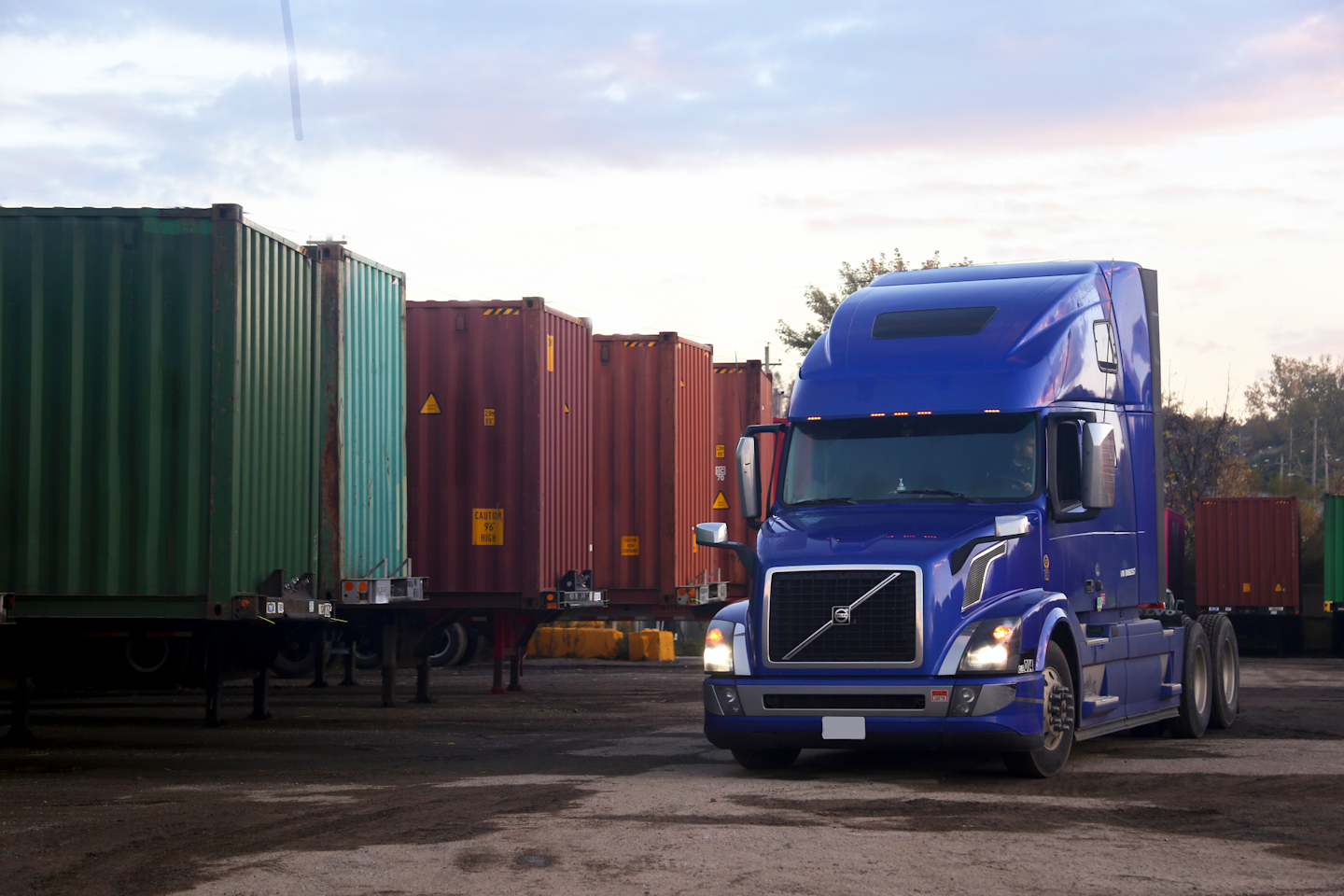 ContainerPort Group is opened new New Orleans facility for a trucking hub at 10090 Almonaster Ave., a brief drive to both the Port of New Orleans and the Norfolk Southern rail ramp.
ContainerPort Group will open a new trucking terminal in New Orleans, Louisiana, making it the company's 26th terminal overall and third along the Gulf of Mexico. "We're really excited about planting a flag in New Orleans," says CPG Executive VP of Trucking Joey Palmer. "Our existing terminal in Mobile, Alabama has a few drivers who run to New Orleans, and with the increased demand for drayage services from our customers, we felt this was the time to find a permanent location near the port."
A secured yard on-site provides peace-of-mind for owner-operator contractors and their parked vehicles. CPG is backed by an extensive network of independent contractors and is celebrating 50 years in business in the month of September.
Love's raising money for children's hospitals
Through Sept. 30, Love's Travel Stops will work to improve children's health at 113 Children's Miracle Network Hospitals across the country. To support the campaign, Love's customers can donate at every Love's Travel Stop, Country Store, Truck Care, Love's-owned hotel and participating Speedco locations.
To donate, customers can purchase a paper balloon for $1, $5, $10 or $20 or "Round Up the Change" to the nearest dollar at the register. Additionally, stores will hold raffles, fundraisers and sell CMN Hospitals merchandise like teddy bears and golf towels.
Love's will show additional support for CMN Hospitals on Sept. 29 for National Coffee Day, when customers can purchase any sized coffee for $1 with all proceeds going to CMN Hospitals. Coffee purchases must be made through the Love's Connect app for the deal.
Love's partnership with CMN Hospitals began in 1999, and the company has raised over $35 million for children since then.
This content was originally published here.