An unidentified 39-year-old woman died in Colorado on Friday in an apparent bear attack.
The woman's boyfriend told the La Plata County Sheriff's office that she took her two dogs for a walk earlier in the day. The boyfriend began to search for the woman after she didn't return home that evening, according to a Colorado Parks and Wildlife (CPW) press release.
The boyfriend told authorities that he had last communicated with the deceased woman on Friday morning.
At around 9:30 p.m. local time, the boyfriend found the woman's body off U.S. Highway 550 near Trimble, just north of Durango.
Colorado Parks and Wildlife officers responded to the boyfriend's 911 call. Upon arrival, officials determined that some of the woman's body appeared to have been consumed. Bear fur and feces was also found at the scene.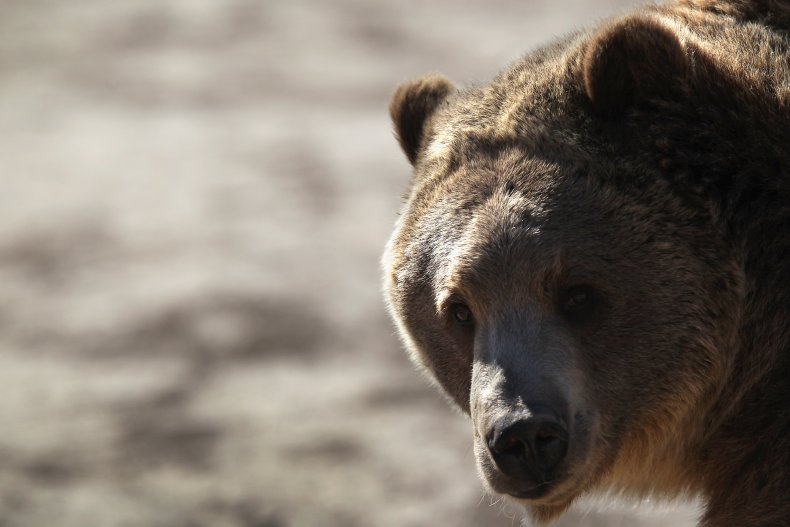 An investigation team with dogs from the U.S. Department of Agriculture Wildlife Services later conducted a search and found a female adult bear, as well as two young bears, in an area close to where the woman's body was found. The La Plata County Sheriff's office also assisted in the probe.
Authorities took DNA samples from the bears and euthanized them.
The evidence has been transported to the Wyoming Game and Fish Wildlife Forensic & Fish Health Laboratory for analysis. The deceased bears have been transported to the Colorado Parks and Wildlife's Health Lab in Fort Collins for a necropsy, according to the press release.
In a statement, CPW Southwest Region manager Cory Chick said that "bear attacks are extremely rare."
"This is a tragic event and a sad reminder that bears are wild and potentially dangerous," he added. "Out of an abundance of caution, the bears were removed for public safety. We ask the public to report any encounter with an aggressive bear to CPW."
Chick has advised residents and visitors to avoid the area as authorities continue their investigation into the incident.
The La Plata County coroner will conduct an autopsy on the woman's body next week to determine an official cause of death.
Newsweek reached out to the Colorado Parks and Wildlife Department for comment. This story will be updated with any response.
There have been a few instances of fatal bear attacks in Colorado over the past few decades.
On August 7, 2009, a bear killed and partially ate a 74-year-old woman at her home in Ouray County. Sheriff's deputies who responded to the scene were confronted by an aggressive black male bear.
This content was originally published here.