Colorado is now allowing a wider range of health care professionals—including veterinarians and dentists—to administer COVID-19 vaccines. Gov. Jared Polis signed an executive order approving the temporary emergency rules, which will remain in place until February 6 unless they are extended.
The goal of the executive order is to ensure that "inpatient healthcare facilities have sufficient resources and personnel to treat patients suffering from COVID-19 and to ensure that inpatient facilities and outpatient settings have sufficient resources to administer COVID-19 vaccinations."
The list of licensed professionals that will now be able to vaccinate people in the state now includes certified nurse assistants, practical nurses, podiatrists, optometrists, chiropractors, dentists, physical therapists, occupational therapists, veterinarians, respiratory therapists, speech-language pathologists, and surgical assistants.
They will be able to administer vaccines in hospitals, inpatient medical facilities and outpatient settings where extra staff are required, according to the executive order.
Health care providers will still be responsible for training and supervising volunteers from these professions so that they can correctly administer COVID-19 vaccines and be aware of how to respond in the rare event that a patient has an adverse reaction to a shot.
In order to take part in the state's vaccine rollout, individuals from these professions can sign up on Colorado's Volunteer Mobilizer website.
Among the volunteers who signed up was H. Howells, who runs a mobile veterinary service. She told 9 News Denver: "I think it's a really exciting change. Promoting the public health was something I swore to do when I took my oath of practice, veterinary medicine. This is a real concrete effort to help with that effort."
Colorado is among the top 10 states when it comes to vaccine doses administered per 100,000 people, according to the Centers for Disease Control and Prevention. It is currently vaccinating people in the Phase 1A and 1B groups, which includes frontline medical workers, nursing home residents and staff, first responders and people aged 70 or older.
But the state is struggling with limited supplies of the vaccine, which is hampering the vaccination effort according to Polis.
"The main limiting factor right now in our fight against the spread of COVID-19 in Colorado is the limited supply of the vaccine," Polis said in a statement on Tuesday. "I share the frustration of our 70+ population and others who want to get vaccinated."
"The reality is we are exhausting our supply each week and it's frustrating how slow we are receiving vaccination doses but we are hopeful that the amount we recover will Increase over time."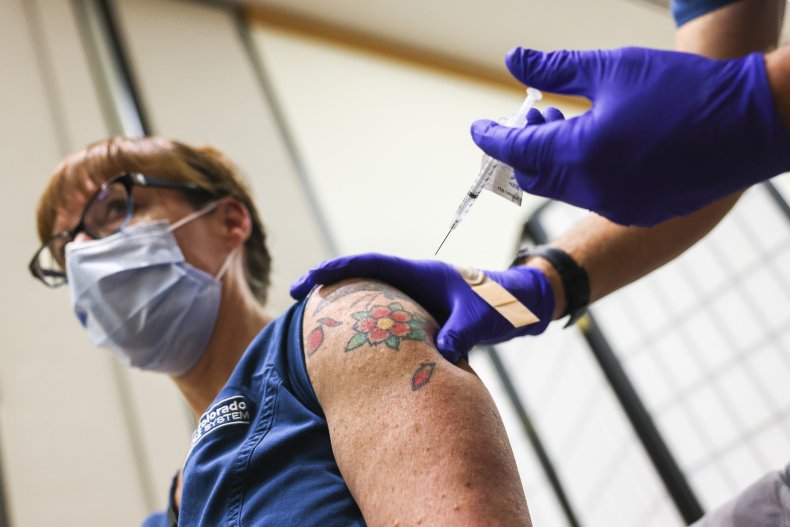 This content was originally published here.