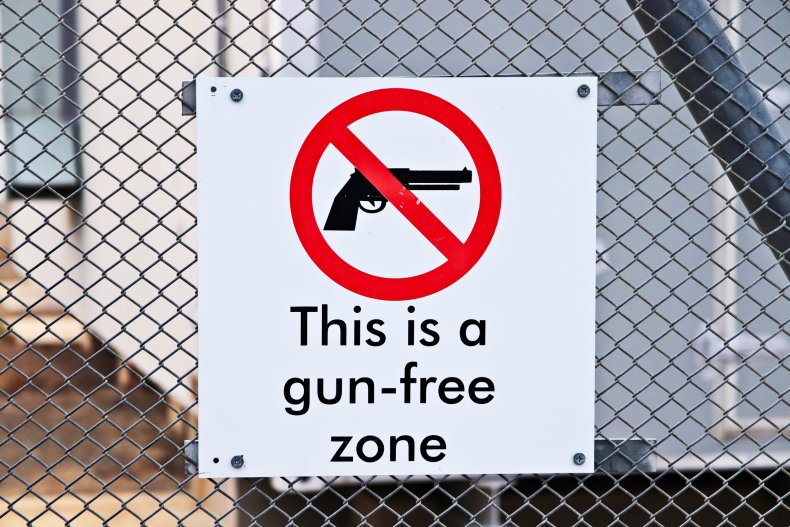 Gun control advocates are calling for tighter restrictions in Colorado after Monday's mass shooting at a supermarket left 10 people dead, although laws in the state are already stricter than most of the country.
The mass shooting at the King Soopers supermarket in Boulder, Colorado was the latest in a long line of fatal shootings that have devastated the state since the 1999 Columbine High School shooting. Some of the past incidents have prompted state lawmakers to pass new gun control measures intended to prevent future shootings.
Colorado is currently rated a "C+" on the Annual Gun Law Scorecard from the Giffords Law Center, a group that advocates for tighter gun control. Current laws in Colorado include universal background checks, a large capacity magazine ban and a "red flag" law that allows weapons to be temporarily seized from those deemed an extreme risk.
The state's passing "grade" puts it in the top 16 nationally for strict gun control measures, with only 12 states having stricter laws that have earned them higher ratings. Only two states, California and New Jersey, have received an "A" rating from the group. There were 20 states that received "F" ratings.
The Giffords Law Center praised Colorado lawmakers for having "enacted a number of strong gun safety laws, despite facing reactionary recall petitions." The group says there is still "significant room for improvement" and suggests that the state enact waiting periods for all gun sales, raise the legal age to purchase a gun to 21, prevent hate crime offenders from accessing guns and require lost or stolen guns to be reported, among other measures.
Mass shootings are nearly always flashpoints for calls to tighten gun laws, as well as opposing appeals to resist immediately adopting new restrictions. Democrats from Colorado were among those who advocated in favor of passing gun reform in the wake of Monday's tragedy.
"It doesn't have to be this way," Joe Neguse, a Democratic U.S. Representative for Colorado, said in a statement. "There are steps we can take — and must take — to protect our community; common-sense, broadly supported proposals that will save lives. If we are truly invested in saving lives, then we must have the willpower to act and to pass meaningful gun reform. The time for inaction is over."
Democrats have spearheaded recent efforts to pass new gun control measures in Congress, with the House having passed a pair of bills involving background checks on March 11. Partisan disagreements on the issue could see the bills stall in the Senate, where at least 10 Republicans would have to support the measures in order to avoid a filibuster.
Newsweek reached out to the Giffords Law Center for comment.
This content was originally published here.